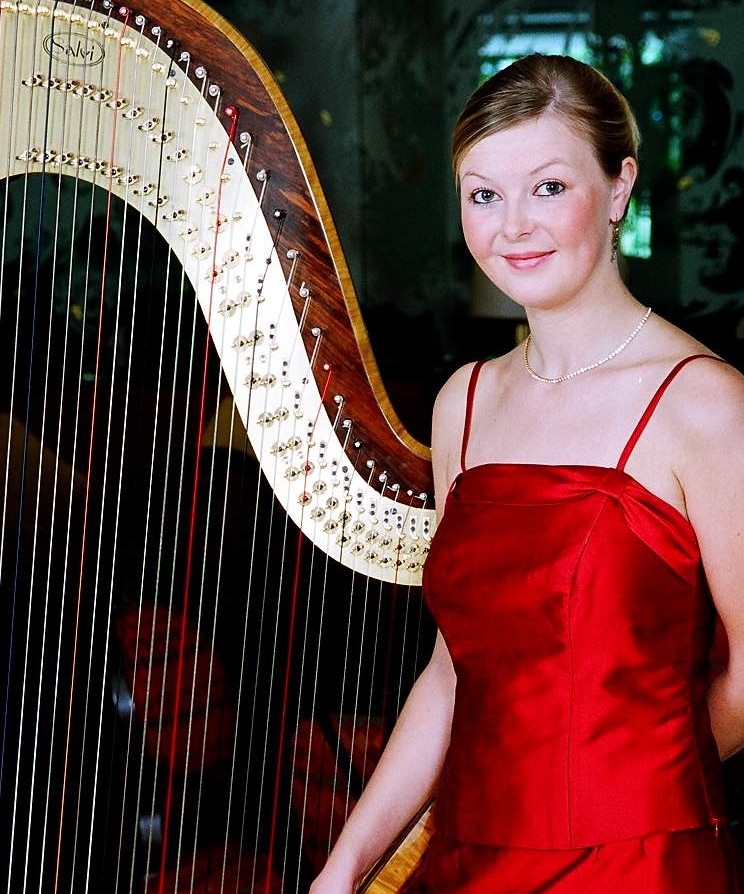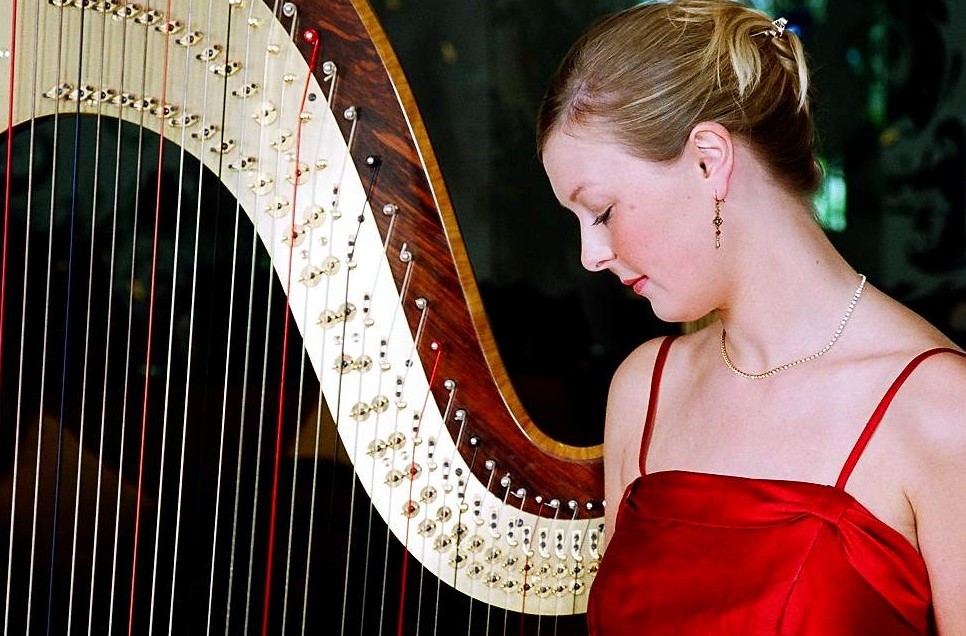 About Eilidh
Eilidh was born in Inverness, Scotland, and began lessons on the Clarsach (Celtic harp) at the age of seven. She was awarded a Traditional Music Scholarship to Lomond School and simultaneously attended the Junior Department of the Royal Scottish Academy of Music and Drama. At a young age she won the gold medal at the Royal National Mod two consecutive years.
Upon graduating from Trinity College of Music, London, Eilidh continued her studies with a Postgraduate Performance course at the prestigious Royal Academy of Music, supported by the Winifred Disney and Stanley Thomas Johnson Foundation Awards. In 2000 she achieved Highly Commended in the Julia Leney Prize for Harp and a year later she had a solo appearance at the European Harp Symposium, Amsterdam.
Eilidh's orchestral experience began as Principal Harpist with the National Youth Orchestra of Scotland, National Musicians Symphony Orchestra, Britten-Pears Orchestra and British Youth Opera. Her professional work has taken her around the world and includes performances with the Royal Philharmonic Orchestra, Bangkok Symphony Orchestra and Malaysian Philharmonic Orchestra to name just a few. Eilidh held the Principal Harp position with Thailand Philharmonic Orchestra 2008-09.
Her musical versatility has led to performances with artists including Sir Paul McCartney and Andrea Bocelli. She has been invited to play for many celebrities, politicians and members of both the Thai and British Royal Families. She toured Italy with a jazz funk group called The Orchestra and recorded for the award-winning Scottish band Travis. Having been the resident harpist at many luxury hotels in London and Thailand (including the Park Lane and Langham Hilton hotels) Eilidh also enjoyed performing on numerous cruise lines.
Eilidh enjoys playing chamber music. Her flute and harp duo toured throughout the UK for the Live Music Now Scheme, which creates the opportunity for audiences who would not easily have access to experience live music. The duo was also performed at the English Music Festival, Warwickshire Music Festival and for Arran Music Society. In Bangkok she gave recitals for violin/harp and clarinet/harp at the Neilson Hays Library.
In 2003 Eilidh moved to Thailand to be the resident harpist and teacher at the Tamnak Prathom Harp Center. She also founded harp lessons at three international schools. Six years later Eilidh moved to Singapore where she firmly established herself as a leading harp teacher and a versatile performer. She performed frequently for Singapore Lyric Opera and Singapore Symphony Orchestra. Eilidh was highly sought after to play for luxury brand events and weddings. As a dedicated harp teacher she attracted many long-term students, not just within Singapore but also from neighboring countries. In 2019 she trained as an Elementary teacher and when musical performances halted in Singapore (due to Covid-19) she worked at three international schools as a music teacher.
In 2022 Eilidh moved to Darien and is enjoying sharing her music and teaching skills with the community. She also works as a music teacher at Landmark Preschool in Westport, and enjoys giving music education workshops.